Programvare
Vi tibyr en rekke forskjellige programvareløsninger til GIS, landmåling, 3D-laserscanning, bearbeiding og visualisering av punktskyer, hydrografi, referansestasjoner, romvær-overvåkning, GNSS-datalogging og bygg og anlegg.
Finn programvare:
Programvare som passer til valgte kriterier: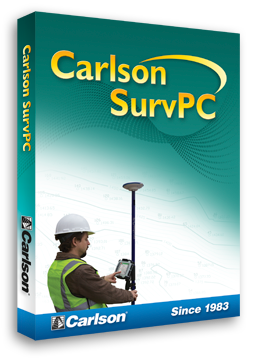 Nå kan du gjøre målinger med GPS eller totalstasjon direkte inn i dine ESRI ArcMap MXD-prosjekter!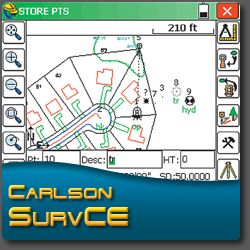 Carlson SurvCE er en avansert målebokprogramvare for målebøker/datasamlere basert på Windows Embedded Handheld, Windows Mobile og Windows CE. Carlson SurvCE er det perfekte verktøyet for både landmålere og GIS-brukere som opererer i miljøer med GNSS/GPS-mottakere og totalstasjoner fra forskjellige produsenter, da den har markedets bredeste støtte for merker og modeller.
Geoverse MDM is a revolutionary new geospatial software that enables users to visualize, manipulate and interact with point cloud data – regardless of size – without loading times. Geoverse MDM point cloud rendering is based on Euclideon's revolutionary Unlimited Detail (UD) technology. This technology is able to handle the vast amounts of LiDAR data — which can be produced at rates of up to two million points per second — in a way previously unimaginable on normal computers.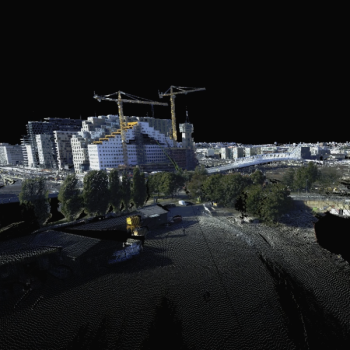 Typer programvare:
Målebokprogramvare
Målebokprogramvare brukes til å måle inn og registrere både observasjonsdata og punktdata/linjer/polygoner med tilhørende egenskapsdata i felt. Måleboken brukes typisk med en GPS/GNSS-mottaker, totalstasjon eller robotisk totalstasjon. Våre mest populære produkter i denne kategorien er Carlson SurvCE og SurvPC.